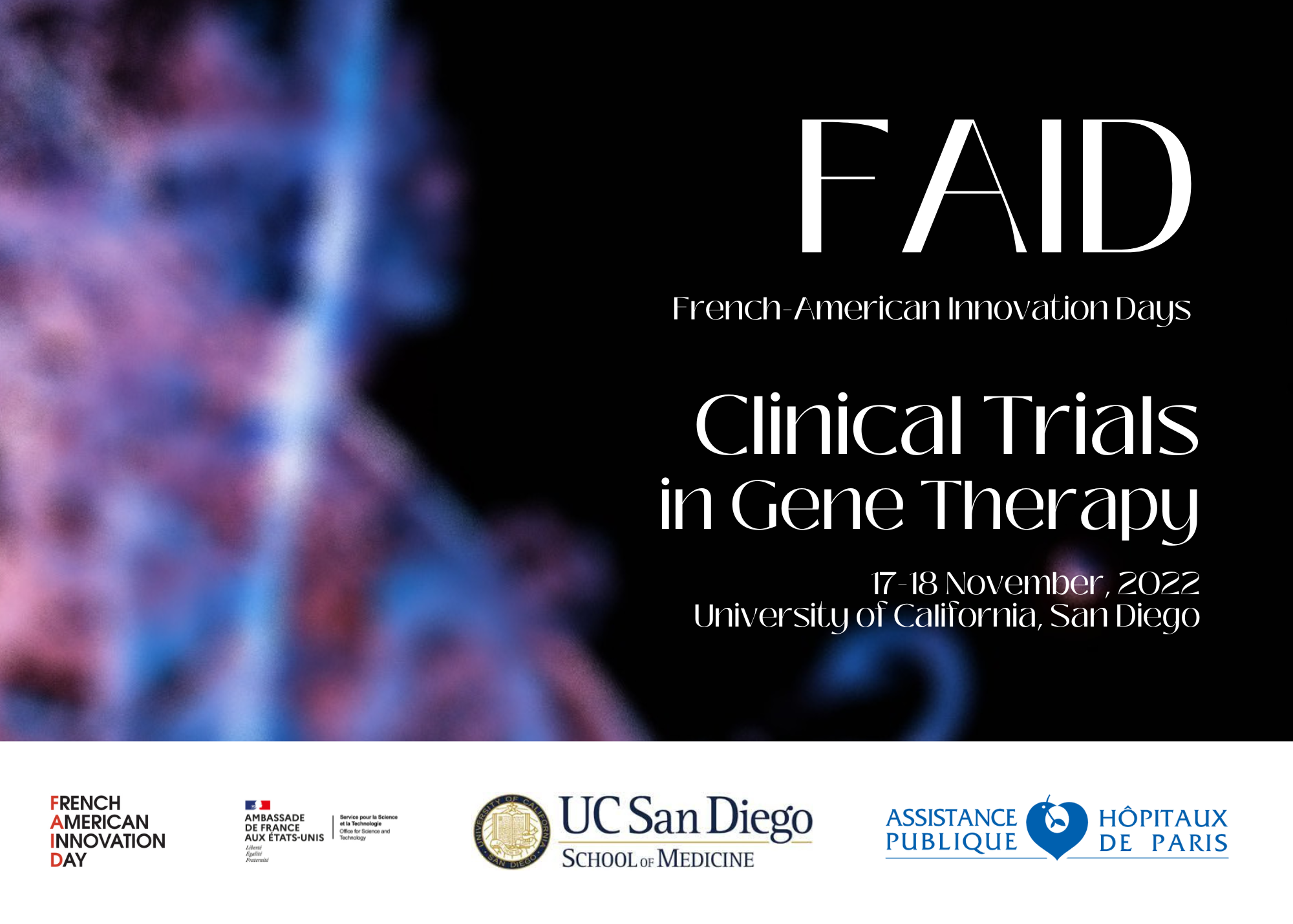 Gene Therapy is revolutionizing the current medicine and offers the opportunity to radically redefine what a "curable" disease is. There has been an increasing number of newly initiated gene therapy clinical trials over the last 10 years, and many more are expected to be approved in the next few years. Clinical trials are a critical step in these evaluations to assess the safety and efficacy of gene therapies and, ultimately, their ability to reach the market. 
The Clinical Trials in Gene Therapy French American Innovation Days (FAIDs) will bring together principal investigators, sponsors, and industry professionals from France and US to share their experience on all aspects of Clinical Trials in Gene Therapy, around a program of presentations, interactive panel discussions and networking opportunities. It is particularly dedicated to those interested in international perspectives for the development of multicenter trials.
Join us on November 17th & 18th, 2022 to meet renowned experts from both sides of the Atlantic.
This two-day event will be divided into sessions on clinical trials related to inborn errors of the metabolism and eye diseases, neuro-muscular disorders, gene therapy in cancer and the international expansion of gene therapy Clinical Trials, giving the floor to attendees from France and from the USA.
You will find more information about the agenda and the confirmed speakers on the dedicated website. 
This event, held on the campus of University of California San Diego, is organized by the Office for Science and Technology of the Embassy of France in the USA, University of California, San Diego (UCSD) School of Medicine et Assistance Publique – Hôpitaux de Paris (APHP).
It is sponsored by :
Sanford Stem Cell Clinical Center at UCSD Health

, which accelerates the development of drugs and cell therapies inspired by and derived from current human stem cell research,

Orchard Therapeutics

, a London- and Boston-based developer of gene therapies,

Sarepta

,

a global biotechnology company on an urgent mission: engineer precision genetic medicine for rare diseases that devastate lives and cut futures short,

Pharmaron

,

a premier R&D service provider for the life sciences industry,

Genethon

, Involved in the conception, clinical and preclinical development of drugs of genic therapy for rare diseases,

AVROBIO

, aiming to halt or reverse disease with a single dose of gene therapy,

Lexeo Therapeutics

,

a New York City-based, clinical-stage gene therapy company focused on addressing some of the most devastating genetically defined cardiovascular and central nervous system diseases affecting both larger-rare and prevalent patient populations,

Mahzi Therapeutics

, a Californian biotechnology firm focused on treating under‑served rare genetic neurodevelopmental disorders

and ThermoFisher

, this huge American supplier of scientific instrumentation, reagents and consumables, and software services.
Supported by France Science, the French American Innovation Days (FAIDs) aim at promoting transatlantic discussions and collaborations in Research and Innovation. Do not hesitate to join our network via this link and to follow us on social networks to stay informed of our actions.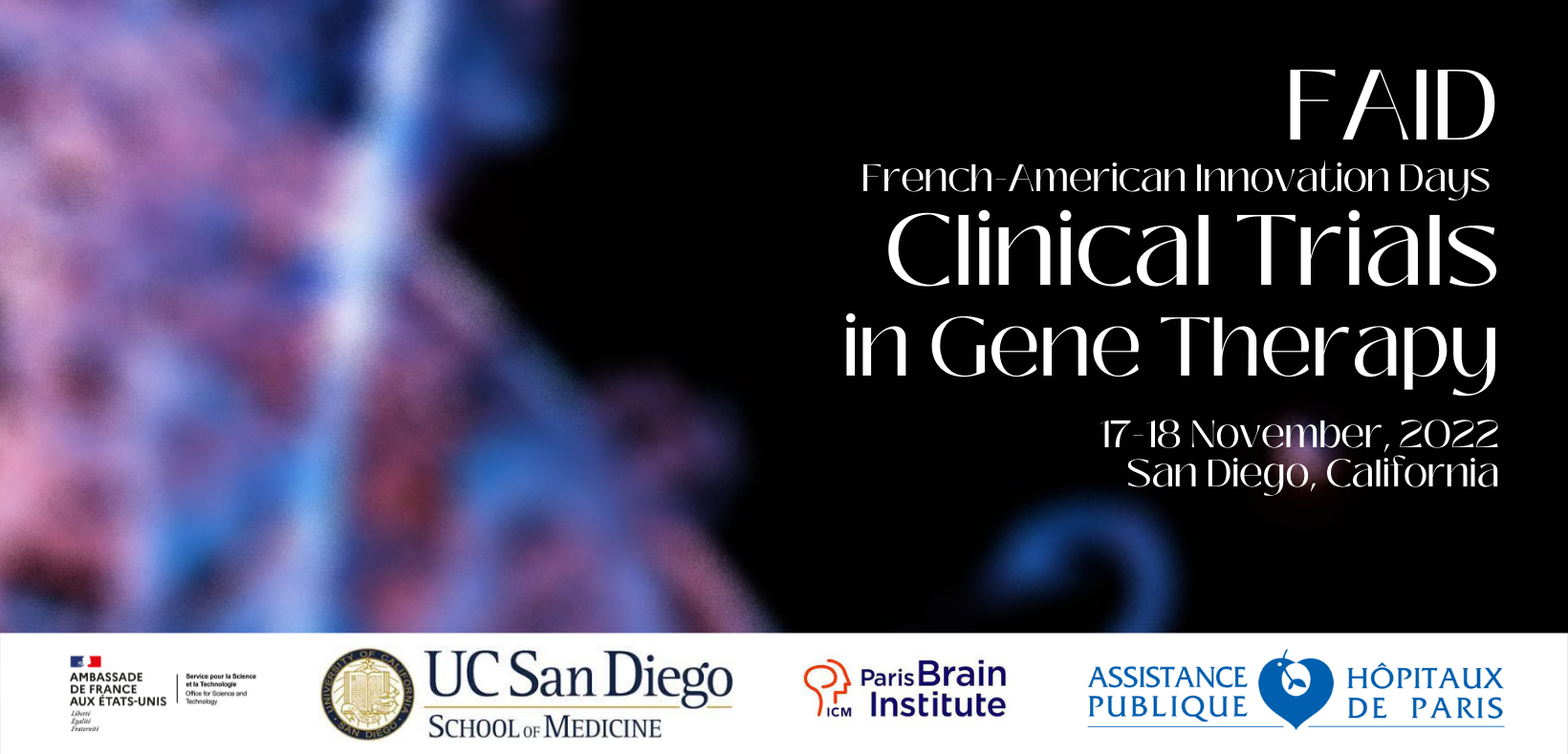 Writer: Clara Devouassoux, Deputy attachée for Science and Technology in Los Angeles, [email protected]