Category: Café des Sciences-en
The Cafés des Sciences are scientific conferences for the general public, organized locally by the Mission of Science and Technology team at the various consular posts.
The objective of these conferences is to allow everyone to learn about scientific subjects and to discover the research work generally carried out by French scientists established in the district. The speakers are mostly French scientists working in American universities or institutions, but can also be eminent French scientists visiting the United States, or even American scientists collaborating with France.
The presentation, mostly in English but which can also be in French, is followed by an exchange with the audience (in English or French), and this is followed by an informal reception to allow participants to meet and exchange over a glass of wine.
The scientific themes are infinite and the themes addressed during the Cafés des Sciences are just as varied: children's brains, mathematics in nature, climate change and health, space exploration, renewable energies, the creation of medicines, swimming across the Atlantic Ocean... Matter to make all the curiosities grow!
These events are free and open to all and are an excellent opportunity to broaden your circle of knowledge, both scientific and social.
You are a scientist, dynamic, passionate about your field of research and popularization? Would you like to speak at a Café des Sciences? Contact the Science and Technology teams corresponding to your geographical area!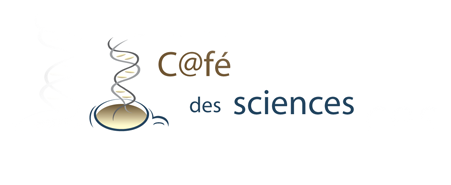 - When: Wednesday, Mars 4, 2020, from 7pm - Where: Alliance française de Los Angeles, 10390 Santa Monica Blvd - suite 120, Los Angeles CA 90025 - Re [...]