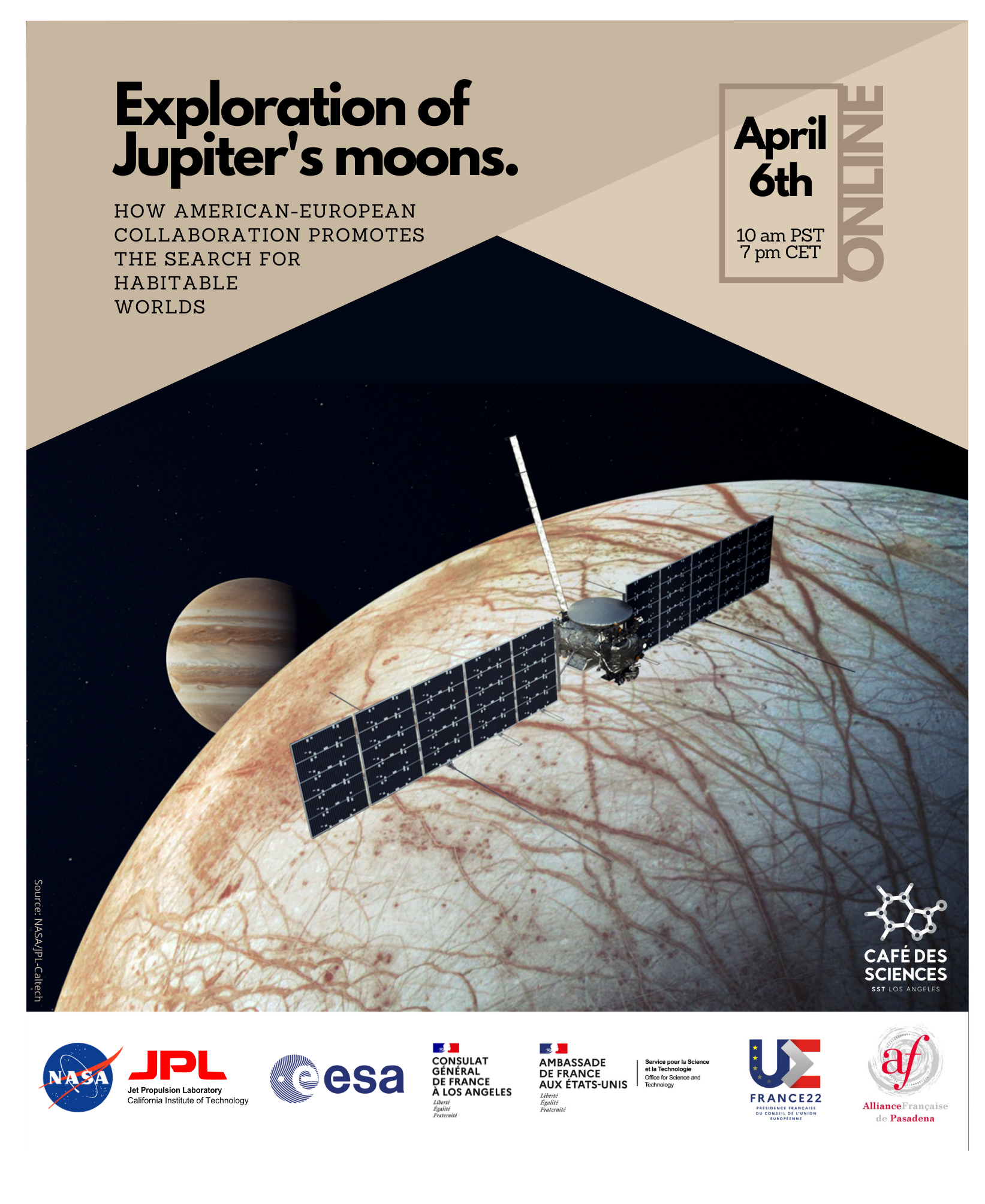 After an introduction on the French Presidency of the Council of the European Union 2022 and the European-American scientific collaborations, 4 French planetary scientists from NASA/JPL-Caltech and ESA will share their experience and excitement for the upcoming revolutionary space science missions JUICE (ESA) and Europa Clipper (NASA) that will launch towards Jupiter's moons in 2023 and 2024. They will provide an example of efficient European-American collaboration which promotes the search for habitable worlds.
This online event is organized by our team in Los Angeles (Karim Belarbi and Clara Devouassoux) and hosted by the Alliance Française de Pasadena. The presentation and discussion will be in English.
Registration is required before the event : REGISTER HERE
🌐 ONLINE – WEBINAR
📆 April 6th
🕙 10 am PST | 1 pm EST | 7 pm CET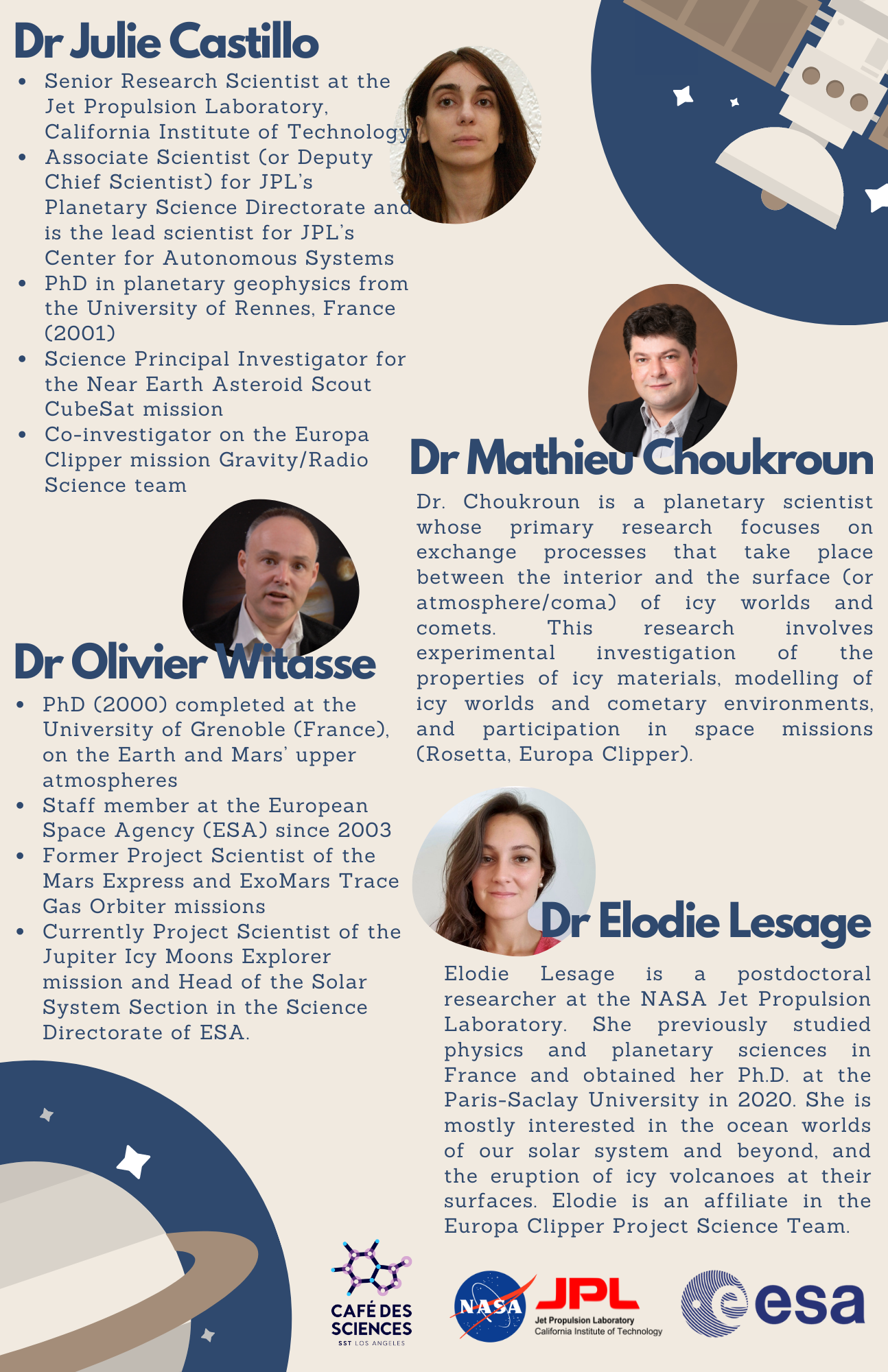 Europa and Ganymede, and potentially Callisto, three natural satellites of Jupiter, host global liquid saltwater oceans maintained by internal heating beneath their icy surfaces. These oceans have captured the interest and curiosity of the scientific community: do they harbor environments and conditions suitable for life?
Further detail on the topic :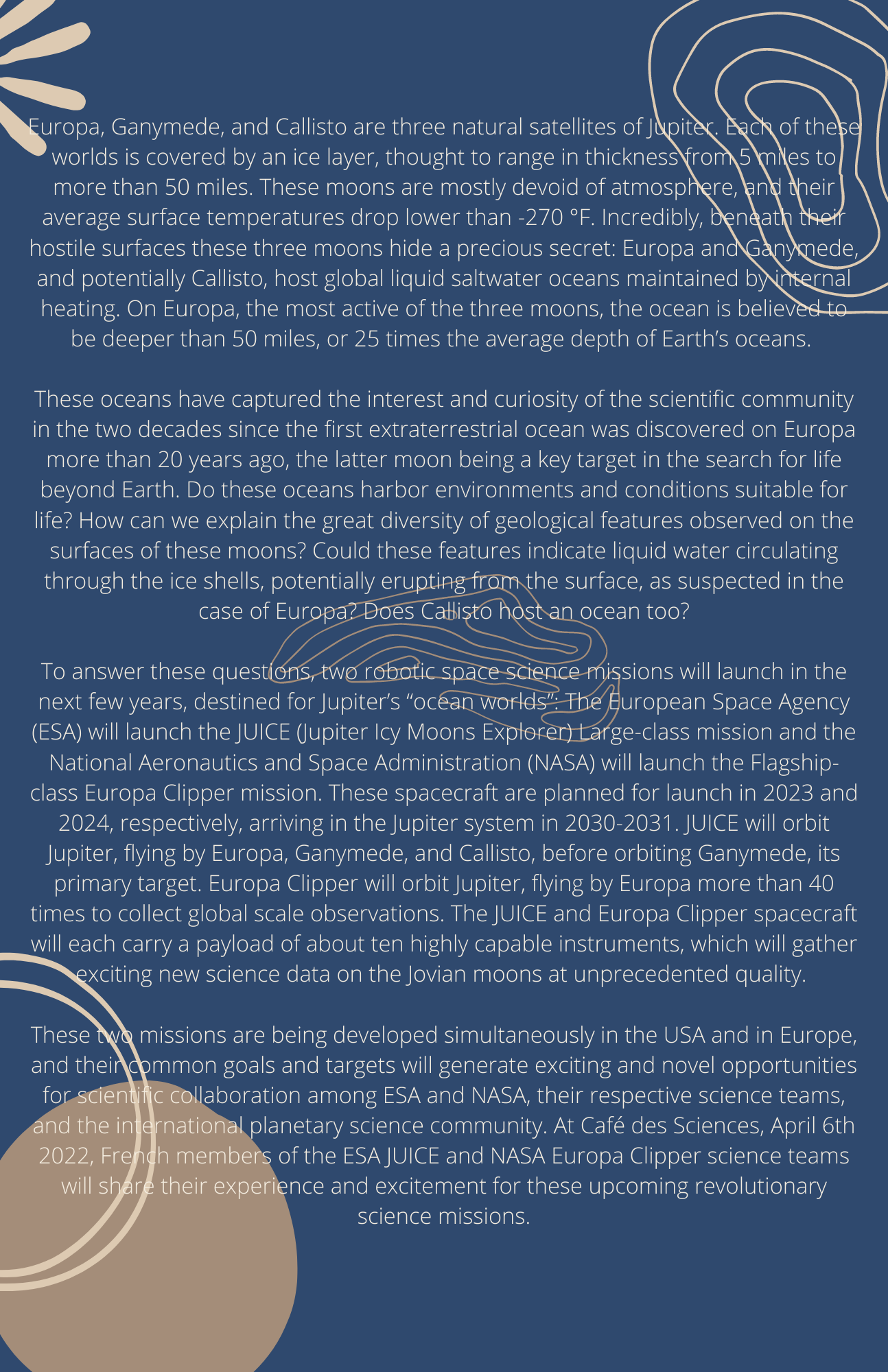 Editor : Clara Devouassoux, Deputy attachée for Science and Technology at the Consulate of France in Los Angeles, [email protected]