Argos-4 Enters Operational Service – An Outstanding CNES International Collaboration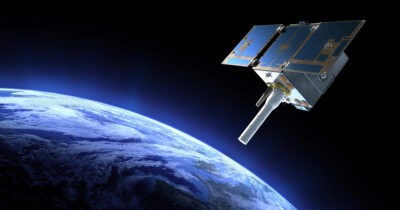 On 4 November, the Argos-4 instrument was successfully powered up aboard the GAzelle satellite from its control centre, working with the Argos processing centre at operator Kineis. The two instrument units—receiver-processor and transmitter—are functioning nominally and have started decommutating the first streams of messages from transmitters.
General Atomics' GAzelle satellite was sent aloft on 7 October from Rocket Lab's space launch base in New Zealand, carrying Argos-4. By the end of November, the Indian Space Research Organisation's (ISRO) Oceansat-3 satellite for marine biology and ocean monitoring and surveillance is set to be orbited from India's Satish Dhawan Space Centre with another fourth-generation Argos-4 instrument. Together, the two new instruments will significantly increase the amount of data collected around the globe.
This latest success illustrates the key importance of international partnerships fostered by CNES, notably for environmental research and conservation programmes like Argos-4 and the agency's longstanding collaborations with the U.S. National Oceanic and Atmospheric Administration (NOAA), ISRO and EUMETSAT.
Argos is today the only global satellite-based data collection and location system of its kind dedicated to studying and preserving the environment. Created in 1978 on the initiative of CNES and NOAA, it is today marketed worldwide by CLS (Collecte Localisation Satellites), a subsidiary of CNES, and operated since 2019 by Kineis, a subsidiary of CLS. Since Argos entered service, four generations of instruments have succeeded one another. Argos-4's objective is to assure continuity of the Argos-2 and Argos-3 missions while offering better performance and capacity via a wider range of frequencies.
Measuring variations in ocean temperature, currents and salinity, monitoring ice cover, tracking wildlife migration, aiding sustainable fisheries management and supporting maritime transport are some of the many applications that Argos serves. The technological advances afforded by Argos are set to pave the way for new applications like measuring air quality, tracking herds and connected agriculture. The Argos system is built around radio-transmitters whose signals are received by dedicated instruments flying on Earth-orbiting satellites. These signals are recorded and then downlinked to receiving stations and processed at Kineis's centre.