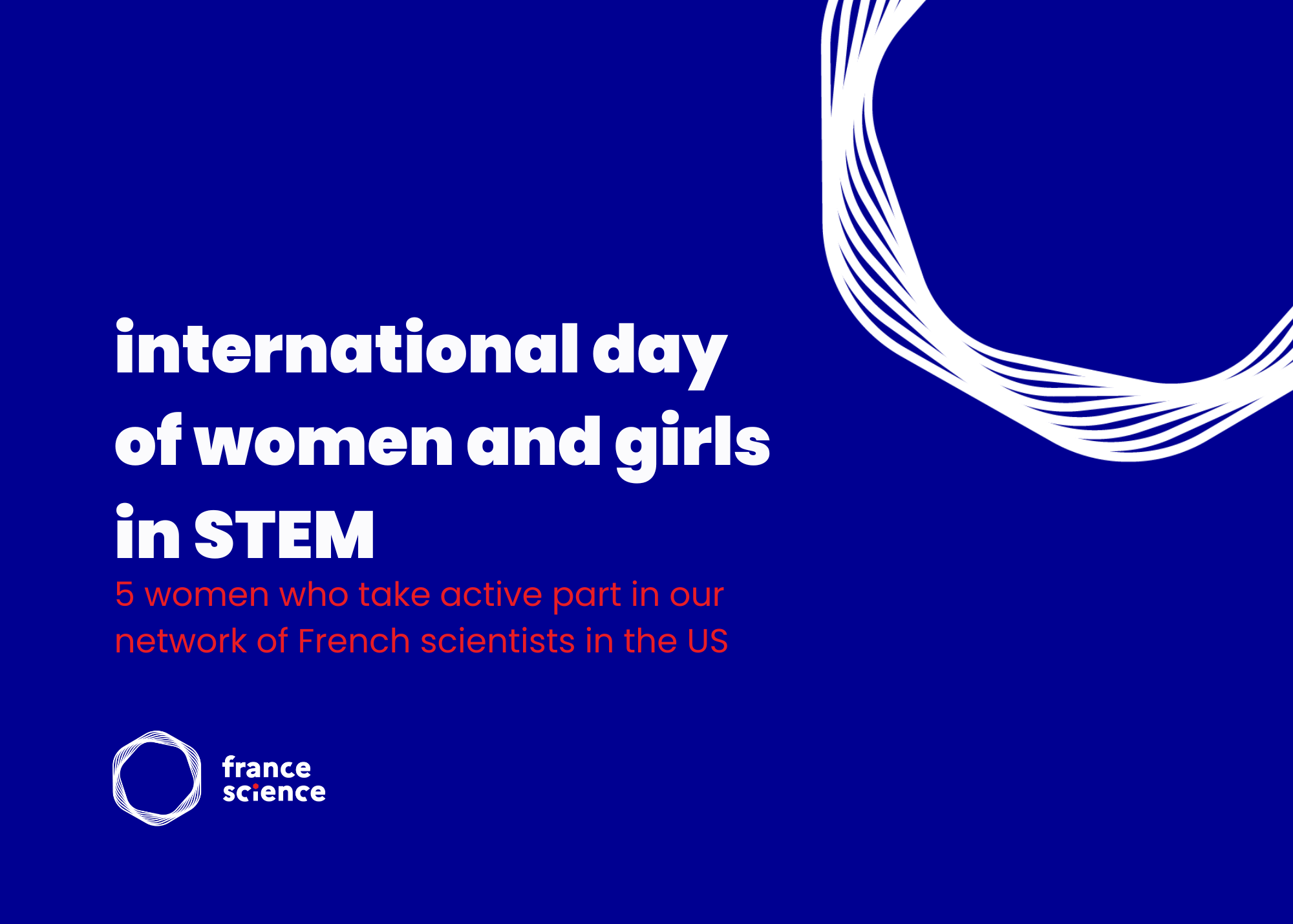 "Don't let anyone rob you of your imagination, your creativity, or your curiosity. It's your place in the world; it's your life. Go on and do all you can with it, and make it the life you want to live."  – Mae Jemison, first African American woman astronaut in space.
For this special day, France Science leaves the floor to French women in sciences who take active part in our network of scientists established in the US. They do incredible work, and their paths should inspire, if not empower, other women and girls in STEM.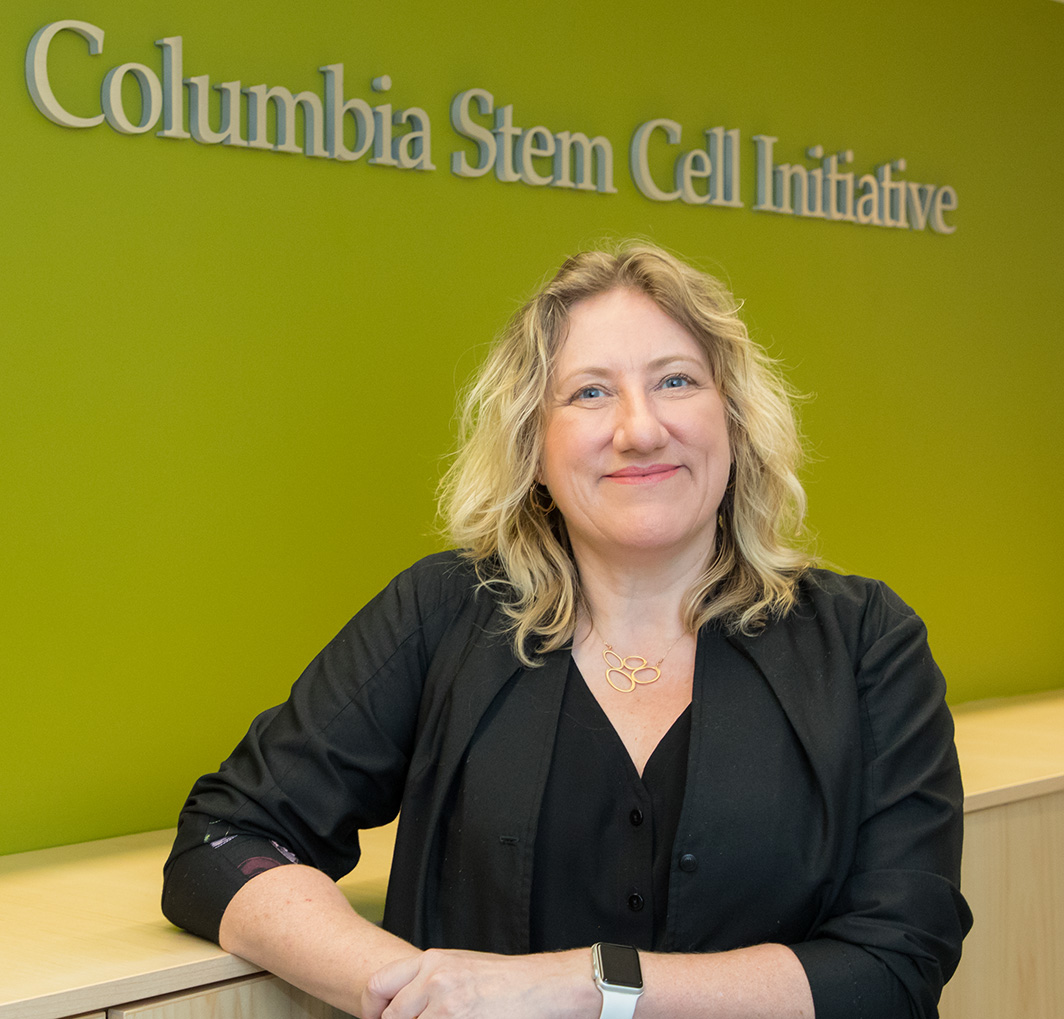 Emmanuelle Passegué, Professor in Stem Cell research
Dr. Emmanuelle Passegué, Ph.D. is the Alumni Professor of Genetics & Development and the Director of the Columbia Stem Cell Initiative (CSCI) at Columbia University Irving Medical Center (CUIMC) in New York City. Dr. Passegué received her Ph.D. from the University Paris XI (France), and trained with Dr. Erwin Wagner (Institute for Molecular pathology, Vienna, Austria) and Dr. Irv Weissman (Stanford University, USA) before joining the University of California San Francisco (UCSF) in 2005. Dr. Passegué was a Professor of Medicine in the Hematology/Oncology Division and the Eli and Edythe Broad Center for Regenerative Medicine and Stem Cell Research at UCSF until 2016 before joining CUIMC in January 2017. Her research investigates the biology of blood-forming hematopoietic stem cells in normal and deregulated contexts such as hematological malignancies and physiological aging. Dr. Passegué has received a number of awards and prizes including a Scholar Award from the Lymphoma and Leukemia Society, an Outstanding Investigator Award from the NHLBI, and the 2019 William Dameshek Prize from the American Society of Hematology.
Natacha Crooks, Assistant Professor in Tech at UC Berkeley : "Last year, I had my first paper with only female co-authors. We didn't plan it, it just so happened to be the set of people interested in that topic."
Natacha Crooks is an Assistant Professor at UC Berkeley in the Department of Electrical Engineering and Computer Science. She works on designing large-scale computer systems that are scalable, secure, and trustworthy. Her primary focus currently centers on designing both privacy-preserving storage systems and decentralized systems, that is systems that do not have a single root of trust. Prior to working at UC Berkeley, she was a graduate researcher at Cornell University (USA), the Max Planck Institute for Software Systems (Germany) and the University of Cambridge (UK). She has also held visiting positions at Microsoft Research Redmond (USA), INRIA (France) and Imperial College London (UK). She is originally from Paris, France.
On the industrial-side, Natacha is currently an advisor at Improbable, advising the company on their new M2 network. The M2 network uses blockchain technology to fundamentally revisit how users interact with games in the metaverse area. Natacha's academic work received the Dennis Ritchie Doctoral Dissertation Award for the Best Dissertation in the field of Computer Systems, as well as the Jim Gray Doctoral Dissertation Award for the Best Dissertation in the field of Databases (Honorable Mention). Most recently, she received a Google Faculty Award for "Significant Contributions to Systems Research" and a VMWare Early Career Faculty Award.
Her words : "I never had a female professor during my undergraduate and graduate studies in Computer Science. It never occurred to me that some of the issues I faced were linked to my gender. In the last few years, however, Members of the Computer Systems and Database community have worked tirelessly to make this space more accessible, and it's wild to see how fast things are changing. Last year, I had my first paper with only female co-authors. We didn't plan it, it just so happened to be the set of people interested in that topic.  Last week, I was on a Zoom call with a final-year PhD student who asked me how to navigate clothing when applying for jobs as a woman. At conferences, I can finally reach out to mentors that "look like me". Together, we all make sure to always remain available to new female researchers that are entering the field.  Through building community, we can tackle anything. "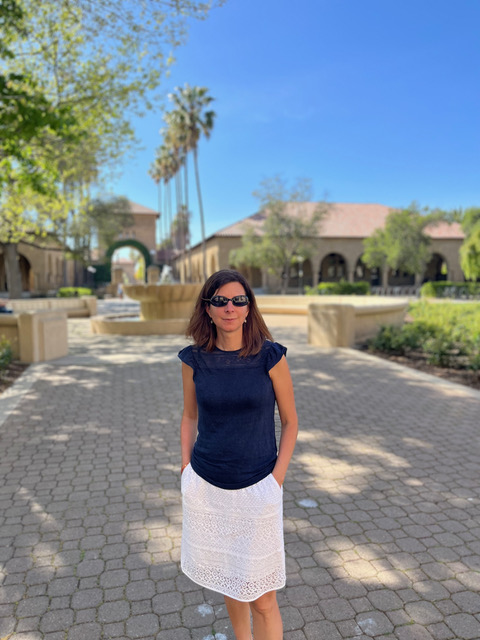 Stéphanie Chaillat-Loseille, CNRS research scientist and member of the Academic Council of Institut Polytechnique de Paris and in charge of the parity, diversity and equal opportunities committee 
Stéphanie Chaillat-Loseille is a CNRS research scientist in the lab POEMS. She participates to the animation of the GDR Ondes within the modelisation and simulation thematic group (read more) and is also member of the Academic Council of Institut Polytechnique de Paris and in charge of the parity, diversity and equal opportunities committee. 
Her research concerns the proposition and study of fast algorithms and numerical methods to simulate wave propagation problems in large scale domains, e.g., acoustic wave propagation or seismic wave propagation. Always driven by realistic physical problems, her expertise concerns numerical methods for PDEs, fast algorithms and efficient (including parallel) programming.
The originality of her research is to develop and improve the boundary element method for mechanical problems: simulation of seismic waves in the soil, underwater explosions in the ocean, contact problems, radiated noise in different configurations… All her research work is integrated in the fast solver COFFEE (read more) that she distributes within the framework of collaborations.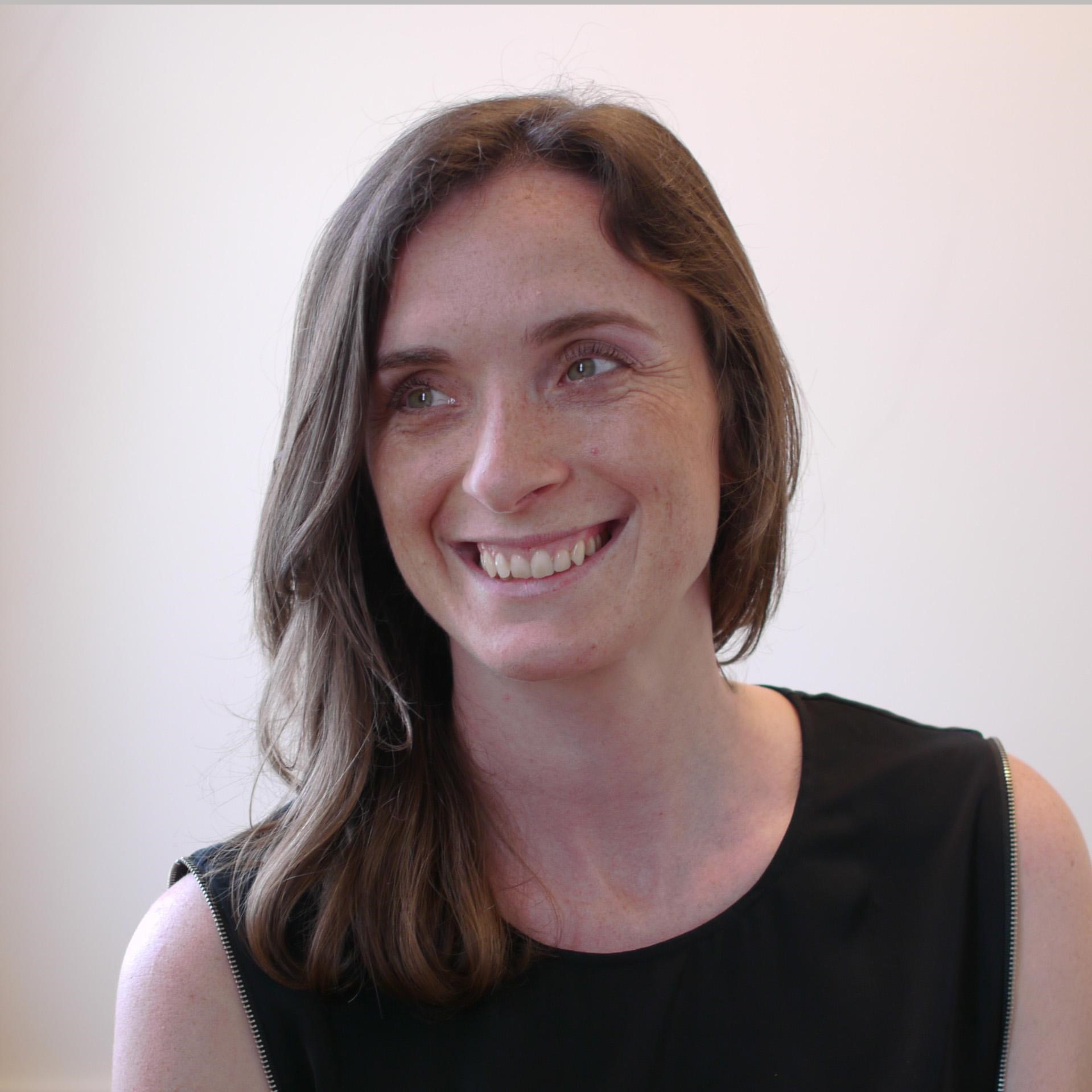 Eugénie Rives, Managing Director at Google X The Moonshot Factory : "it's possible !"
Eugenie leads several early projects at X, Alphabet's moonshot factory where uncomfortably ambitious, world-changing ideas are developed and taken out into the world. These early stage moonshot teams are exploring radical new ways to solve some of the world's biggest problems using breakthrough technology. Before her work on early stage moonshots, Eugenie led a robotics moonshot in logistics. Eugenie is passionate about bringing more diversity to the tech industry and co-leads the "Women@X" group – a community of women who aspire to improve women's representation and strengthen their success and opportunities at X. Before joining X, Eugenie led Operations for Google in France and Sub-Saharan Africa (Kenya, Nigeria, Uganda, Francophone Africa). Before Google, Eugenie worked for Alcatel in Mexico City, managing projects to connect cities and public infrastructure online. In parallel with her work at X, she is a partner at 50PartnersImpact, an advisor to RingMission, and a board member at TradeCafe. Eugenie grew up in Paris, and has a degree in applied mathematics (MASS Dauphine), a Master in Business and Management (EM-Lyon) and graduated from Singularity University in 2010. She lives in San Francisco with her 2 Franco-English-American kids (Shan 8 years, Alma 6 years). Eugenie balances the fast pace of technology leadership by practicing meditation and yoga.
Her words : "I dreamed in my youth of creating companies from cutting-edge technologies, without being an engineer myself. It's possible!"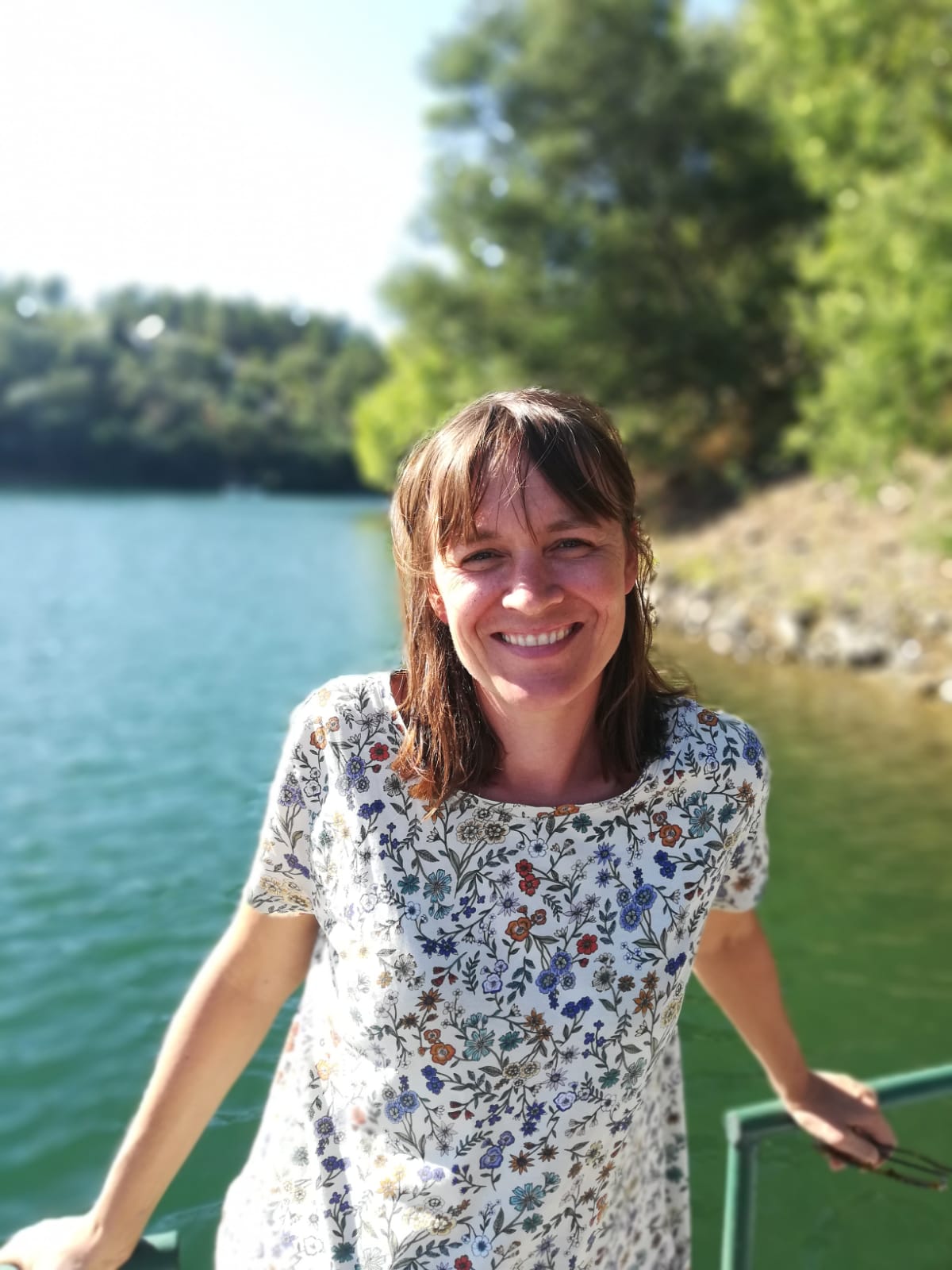 Joana Guerrin, researcher for the environment : "together we can !"
Joana Guerrin is a Researcher at INRAE, the French National Research Institute for Agriculture, Food and the Environment in Political Science. She is based in Strasbourg (France) at the GESTE Lab. She completed her PhD in Political Science in 2014. Since then, she was a post-doc student at the University of Lausanne (Switzerland) and a lecturer at the University of Nîmes (France). As a researcher for INRAE since 2020, she is developing a research program on Nature-based Solutions for flood policy.
She is analyzing the effects of using NbS as a concept on flood policies in France and in the US through the project Nature-based Solutions From Theory to Practice: comparing France and the US. She is also involved in a comparative Inde-France-Switzerland comparative project called FluidGov, intending to compare flood governance between the Ganges delta, the Swiss Rhône and the French Rhône delta, through political science, geography and environmental history analysis. She is currently (2022-2023) a visiting scholar at the University of California, Berkeley, supported by INRAE (PAF), ENGEES and the Fulbright program.
In November 2022, she joined the Paris IAS as part of the CAT program.
Her words : "Let's create a feminine and inclusive way of doing science, together we can !"
France Science is very excited to promote such inspiring profiles. Giving the floor to women to raise awareness on equity, diversity and inclusion in STEM moves us. This month (February 2023), we undertake many actions in that perspective all over the US : you will read more in the following weeks, by following us on social media, joining our network of French scientists in the US, and subscribing to our newsletter (in French).
To keep you waiting, you can read this cross interview published in March 2022 untitled "Gendering Science : a threat to a sustainable world?" : in this article and on the occasion of International Women's Rights Day, Pr. Carol Gilligan, an American philosopher, and Pr. Sandra Laugier, a French philosopher, jointly addressed the place of gender in sciences, and on the consequences of social hierarchy on scientific research.
Editor :
Clara Devouassoux, Deputy Attaché for Science and Technology, Los Angeles, [email protected]