A new clinic opens at UCLA to contribute to the development of public policy on environmental issues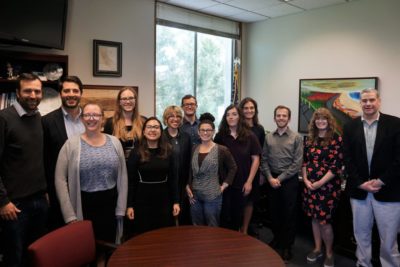 Environmental issues are becoming increasingly important and legislation should evolve accordingly. Environmental law is technical and complex, local and global, and in full expansion. With this in mind, Julia Stein and Jonathan Zasloff of UCLA's Emmett Institute on Climate Change and the Environment have opened a new policy clinic dedicated to environmental challenges: the California Environmental Legislation and Policy Clinic.
Born in North American universities, legal clinics are academic activities conducted by teams of students under the supervision of professors and legal professionals. These policy clinics have been existing for a long time in the United States. In France, such initiatives started being developed since the late 1980's. The opening of such structures is becoming more and more frequent and a network of French-speaking clinics is now being set up.
These clinics enable students to mobilize their knowledge to address concrete legal issues and to provide quality legal support and services to different beneficiaries such as citizens, associations, NGO, etc. The 10 students from this new clinic work with government officials and their staffs over the course of the semester to develop solutions for several of the state's environmental policy priorities. The covered topics are varied: perfluoroalkyl and polyfluoroalkyl substances, known as PFAS (a group of persistent industrial chemicals used in carpeting, fire-fighting foams and other materials impacting the environment hence the food chain), managing the transition of agricultural land to set-aside, etc. In addition to the clinical courses, UCLA Law students interested in environmental law also have the opportunity to pursue an environmental law specialization, participate in the Environmental Law Society, and take courses covering a wide range of environmental law and policy issues, including energy, land use, oceans and climate law.
Source : https://newsroom.ucla.edu/stories/ucla-law-students-develop-ideas-for-california-environmental-legislation-and-policy