YEi Start in France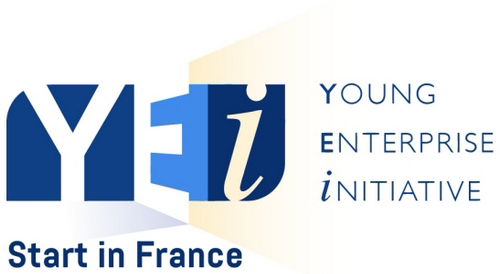 Due to covid 19 the program is temporarily suspended.
Update August 2021.
The YEi Start in France program was founded in 2005 by the Office for Science and Technology of the Embassy of France in the United States. It is an annual competition organized by the Ministry of Europe and Foreign Affairs in 10 countries around the world in partnership with Business France, Paris&Co, Paris Région Entreprises and the RETIS network for young, foreign, innovative and technological companies that wish to discover and connect with the French innovation, research and development ecosystem and access the European market.
Its main objectives are to encourage the establishment of the competition winners in France, to facilitate the construction of research partnerships with French players and to promote France's innovative power in the countries where the competition is organized.
Program Description
The YEi Start in France contest is organized once a year. The winners benefit from a free immersion and personalized week in France. The immersion week includes all laureates from all countries and takes place according to the following program:
- Two and a half days in Paris during which the winners participate in:
Training seminars presenting all the actors dedicated to research in France, the institutions and support organizations and the financial and fiscal tools; Personalized meetings;

A networking event, with all countries, in partnership with the Open Innovation Club of Paris
- Two and a half days in a regional innovation ecosystem selected according to the needs of each company. The regional partner organizes presentations of its territory for the company as well as qualified meetings with potential experts and partners.

Target companies and selection criteria
The program targets young technological and innovative companies in the countries in which the contest is organized that have developed a prototype or a first version of their product or service. Companies that have a turnover of less than 2 million dollars and less than 30 employees, whatever their sector of activity, are eligible. Companies that have raised funds (in seed or series A) are encouraged to apply.
In 2018, the program was organized and open to companies founded in the United States, Italy, Taiwan, South Korea and Finland.
In 2019, the program is open to companies based in South Africa, Germany, Canada, Norway, Singapore and Sweden.
Since its first launch in 2005, the YEi Start in France program has supported young innovative companies in various sectors with successful establishment in the territory or partnership contracts.
No edition in 2020, For more information:
Please visit the official website for the Yei Program