Netva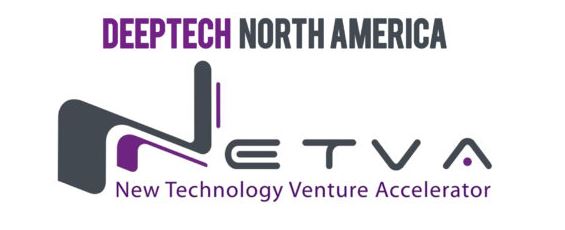 Deeptech North America - NETVA (New Technology Venture Accelerator) is a program that offers young and innovative French startups personalized support, opportunity analysis and the development of technological partnerships in the United States. Managed by the Office for Science and Technology of the French Embassy in the United States (Boston, San Francisco, Washington D.C., Chicago, Houston and Los Angeles), NETVA aims to meet the internationalization needs of French startups developing innovative, high value-added products.
Objectives
Respond to the need for the internationalization of French startups originating from or backed by research laboratories developing innovative products with high value-add;
Promote and support French innovation and research;
Support the development of startups founded by French researchers.

Candidates and eligibility
Startup or SME: turnover less than €2M; less than 20 employees
Highly innovative and/or technological aspect of the products
Entrepreneur's skills and motivation
Need to approach the North American market
Added value of the program in relation to the company's development project
The company's growth potential and expected benefits in France
NETVA does not target companies that have already approached the North American market (companies that have sales in the North American market or that already have partners), nor is the program focused on business development.
Application / Selection
Apply using the online platform: www.netvafrance.com/ Each candidate must choose the ecosystem they want to discover (Boston, Chicago, Houston, Los Angeles, San Francisco or Washington, D.C.). Particular attention is paid to the balance between the business sector of startups and the respective strengths of open ecosystems.
The call for applications is open for one month each year during the spring.
The first jury in France selects the finalists for the program who are then interviewed a few weeks later by an American committee of innovation experts.
Sequence of Events
The winners of the competition participate in a personalized program in 2 phases:
a training seminar in June in Paris on the approach to North American markets;
a week of immersion in the fall in one of the six most dynamic ecosystems in the United States: Massachusetts (Boston), Silicon Valley (San Francisco), Washington, D.C., the Great Lakes region (Chicago), Texas (Houston) and Southern California (Los Angeles). During this immersion week, various events are organized: training workshops, group visits and personalized meetings.
Since 2010, the NETVA program has supported more than 130 startups. Each cohort has benefited from the assistance of experts and mentors who provided advice and contacts, as well as from members of the NETVA team in each location. The NETVA team arranged 10 to 15 personalized meetings for each startup and provided exposure and networking opportunities through the large network of contacts of the Embassies of France in North America.
The Offices for Science and Technology of the Embassies of France in the U.S. rely on the support partners to implement the NETVA program, including the Ministry of Higher Education, Research and Innovation and Bpifrance.
Contact Mail
For more information:
Please visit the official website for the NETVA program